Buying furniture for a home office is considered an investment. Therefore, you don't need to feel burdened when purchasing the item. One of the biggest investments perhaps is the office chairs for home use.
When working at home, sitting in front of a computer screen for hours would be both tiring and uncomfortable. This explains why the type of chair may determine the level of comfort.
Before buying the furniture, you need to read further information regarding the home office chairs below. It helps you to avoid disappointment after purchasing the furniture and give good references.
Basic Information Regarding Office Chairs for Home Use
Either working at big offices or small homeroom, you must pay attention to the comfort aspect. In this case, the chair for working is included. When furnishing the office, you must not be careless, therefore. Here are some important things to consider.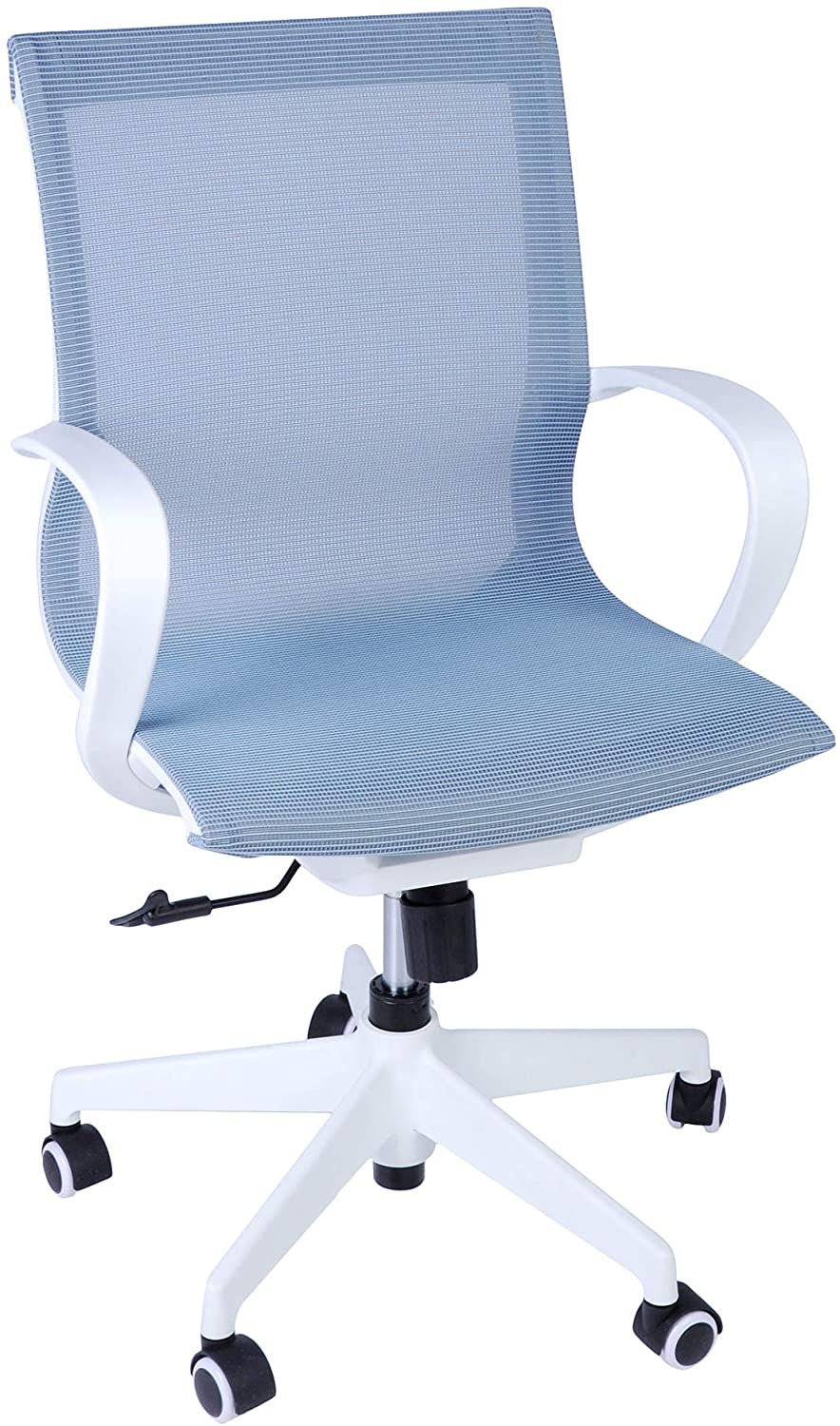 1. Sitting Frequency
When buying a chair for an office, it must be based on how long you are going to use the chair. Each person has a different time to work in front of the computer on the chair, after all.
Not having a comfy place to sit is a nightmare. Not only does it hurt your body, but it also makes you bored when working. To avoid that issue, you must find a comfortable and well-designed chair in the market.
The proper support of the chair helps you to work long in front of a computer without suffering pain and boredom. Thus, it gives you better productivity.
On the other hand, poor chairs give you pain like sciatica, headaches, back pain, coccyx pain, and others. These health issues lead to less productivity. Not to mention it affects your income.
2. Proper Posture Setting
Many entrepreneurs who work at home choose a certain chair with some basic features. These include adjustable height, arms, and executive appearance.
However, if you have a business that requires a big number of keyboard data entries, the most recommended choice is the chair with no arms. For example, medical transcriptionists and freelance writers often choose this type of chair.
Here is the reason. They can type for a long period comfortably with that proper hand alignment. If they choose the one that comes with arms, it often leads to slumping due to the relaxation effect.
Even though armed chairs feel good, it won't give comfort to fingers and wrists. Any writers know this fact.
3. The Options of Custom
If you have been serious to buy the best chair for your office, you need to consider the custom options. That means you buy a certain chair by ordering directly from the producer or company.
The purpose is to get a customized chair that suits your preferences the most. These include the size, design, color, material, and other considerations. One thing, the price of this product is more expensive than regular ones. Have you money?
Verdict
Furnishing an office or workplace requires many considerations, especially when choosing the chair. If you get the wrong product, you would sacrifice both comfort and working productivity.